Gift cards make a great gift for loved ones.
You may purchase a Gift Card at bellaqua or online.
Purchase a Gift Cards at bellaqua or by calling 713.239.0818 and picking up your card in person.
You may also purchase a bellaqua Gift Cards online from Spafinder.
(All gift cards sold online by Spafinder are not valid for any specials that may be advertised by Bellaqua salon spa.)
Gift Cards can be purchased for any amount and are valid for one year from the date of purchase.
Gift Cards can be used for any Salon or Spa service.
bellaqua accepts Visa, MasterCard, Discover and American Express.
No refunds are available on Gift Card purchases.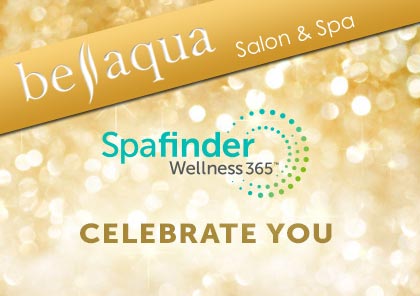 Purchase bellauqa gift cards online from Spafinder.
(All gift cards sold online by Spafinder are not valid for any specials that may be advertised by Bellaqua salon spa.)